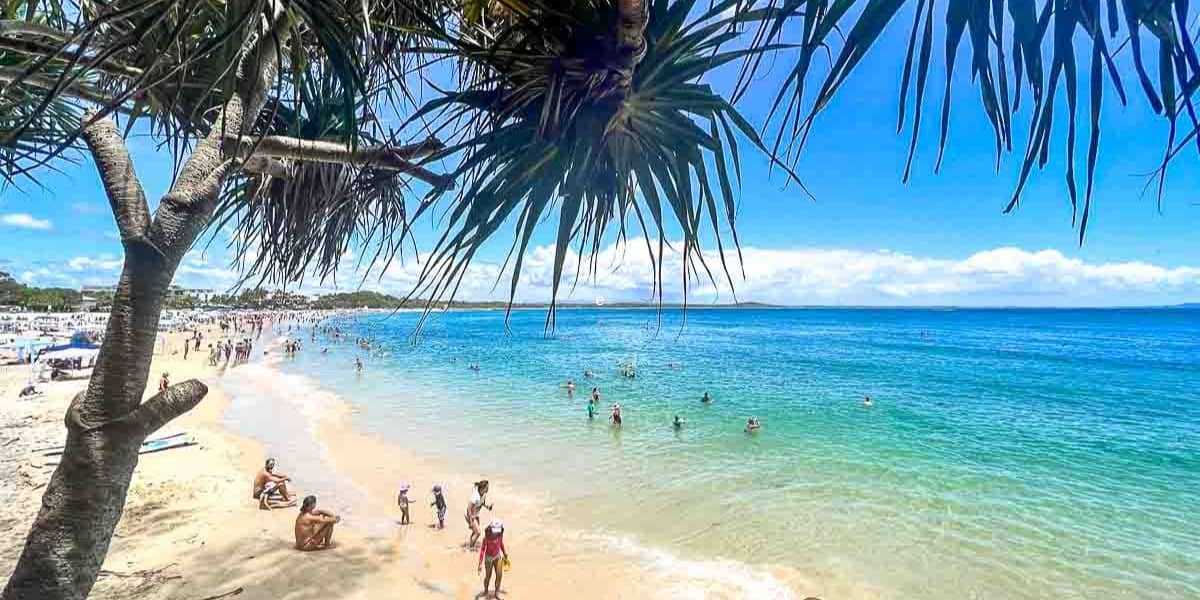 The Queensland Travel Guide acknowledges the Kabi Kabi people and the Jinibara people, the Traditional Custodians of the land on which the Sunshine Coast is situated. We pay our respects to their Elders past, present and emerging, and recognise their continued spiritual and cultural connections to Country. Always was, always will be, Aboriginal land.
With alluring beaches, picturesque National Parks, an enchanting hinterland offering incredible ocean vistas from ancient volcano peaks, throw in the laid-back lifestyle Australia is known and loved for, and it's easy to see why the Sunshine Coast has been voted the Most Loved Travel Destination in the World (according to the Tourism Sentiment Index.)
The sparkling coastline, framed by an easily accessible tropical hinterland, makes the Sunshine Coast a dream destination for sun-seekers and nature lovers alike.
Anyone who visits the Sunshine Coast will find themselves captivated by the mixture of unique outdoor experiences, as well as being charmed by the ambience of the region's small seaside towns filled with uber friendly locals.
The beaches on the Sunshine Coast make up over 100km of coastline A few iconic beaches harbour private coves and quiet bays, attracting beach lovers from around the world. This special slice of Queensland paradise is the only place in the world where you'll find three UNESCO Biosphere Reserves – in Noosa – protecting terrestrial, marine and coastal ecosystems.
Activities on the Sunshine Coast are plentiful: from fun in the surf to stand up paddle boarding on Noosa River to climbing one of the hinterland's mountains. And to satisfy your appetite from all the outdoor activities, there's a selection of restaurants and cafes offering dining options as diverse as the towns they inhabit. With 21 breweries, a handful of distillers and low key bars, there are plenty of places to quench one's thirst.
As a holiday destination, the Sunshine Coast is one of Australia's most talked-about (and visited) beachside destinations. Throw in some of mother nature's special treasures waiting to be explored, and you have plenty of reasons to add the Sunshine Coast to your 'must see' list.
Plan your trip with our Sunshine Coast guides