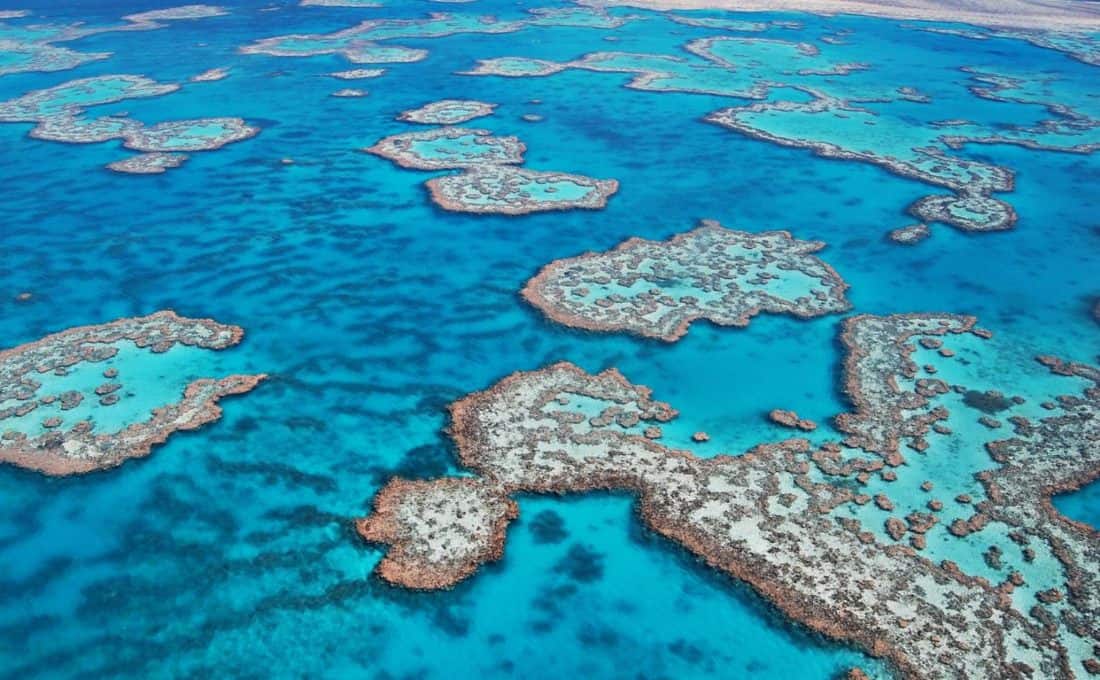 VISIT THE WHITSUNDAYS AND MACKAY
The Queensland Travel Guide acknowledges the Yuwibara, Koinmerburra, Barada Barna, Wiri, Ngaro, Gia and Juru people, the Traditional Custodians of the land on which the Whitsundays and surrounding region is situated. We pay our respects to their Elders past, present and emerging, and recognise their continued spiritual and cultural connections to Country. Always was, always will be, Aboriginal land.
Australia's famous Whitsunday Islands form part of the Great Barrier Reef and are among the most celebrated islands in the world. With 74 in total – most of which are uninhabited – the islands present snow-white sandy beaches and sparkling bays – an idyllic tropical escape. Their abundant natural beauty and proximity to the reef attract hundreds of thousands of tourists each year.
The Whitsundays are a tropical paradise, long regarded as one of nature's prettiest playgrounds, boasting long stretches of white sandy beaches, crystal clear cerulean waters and expanses of reefs rich with marine life. Perfect for anyone with a penchant for the ocean.
For anyone keen to holiday in the Whitsundays there are many choices when it comes to choosing where to stay. Each of the islands has its own unique charm and personality. With an impressive selection of resorts in the Whitsundays, you'll find everything from luxury accommodation, offering secluded beaches and spa retreats, ideal for couples seeking a romantic getaway, to the more budget accommodation choices.
Airlie beach is a great base from which to explore the islands, but if you're after something more exclusive, Hayman Island has long been known as a playground for the more discerning holidaymaker.
You can spend your time relaxing on one island, or if you prefer the freedom of being on the ocean and visiting numerous islands, you may consider cruising the Whitsundays.
As one of the seven natural wonders of the world, The Great Barrier Reef is unparalleled in its appeal to snorkelers, scuba divers and swimmers alike. As one of the most beautiful destinations on earth, a visit to the Whitsunday Islands is to experience a slice of paradise like no other.
Then just a 2 hour drive south you have Mackay – affectionately known as the sugar capital of Queensland because it produces more than a third of Australia's sugar. The town is adjacent to the Pioneer River, where fishing for whiting and flathead is a popular pastime. But Mackay's proximity to the Great Barrier Reef also makes it the perfect base for exploring some of Australia's most beautiful beaches and reefs.
Mackay also offers would-be visitors easy access to some breathtaking natural parks and wildlife experiences. Far from the tropical shoreline is stunning Eungella National Park, a subtropical rainforest where wildlife like the Eungella dayfrog may be seen. And the Pioneer Valley, a nature reserve with waterfalls, lush flora and volcanic boulders, is considered one of the most picturesque valleys in Australia. 
Plan Your Trip With Our Whitsundays and Mackay Guides
Best things to do on Hamilton Island

Are you planning a Hamilton Island getaway? This article covers all the very best things to do on Hamilton Island, including attractions, things to do and where to stay. The Queensland Travel Guide acknowledges the Ngaro …

Read more

Best things to do in Mackay

Are you planning a trip to Mackay? This article covers the best things to do in Mackay, including tourist attractions, activities and places to visit. The Queensland Travel Guide acknowledges the Yuwibara People, the Traditional Custodians …

Read more

Best things to do in Airlie Beach

Wondering what to do in Airlie Beach?  This article covers the best things to do in Airlie Beach, including tourist attractions, activities and places to visit. The Queensland Travel Guide acknowledges the Ngaro people, the Traditional …

Read more