Are you planning a trip to Charleville? This article covers all the very best things to do in Charleville, including tourist attractions, activities and places to visit.
The Queensland Travel Guide acknowledges the Bidjara People, the Traditional Custodians of the land on which Charleville is situated. We pay our respects to their Elders past, present and emerging, and recognise their continued spiritual and cultural connections to Country. Always was, always will be, Aboriginal land.
Charleville is a fabulous Outback Queensland town – about 8 hours west of Brisbane. Best known for its WWII history, bilbies and Cosmos Centre – it's well worth visiting Charleville for a few days on your outback adventure.
If you're planning to visit Charleville, this guide is a great place to start. The guide covers all the best Charleville things to do, as well as tips on where to stay and all the essential information such as locations, opening hours and ticket prices where necessary.
This post may contain compensated links. Please refer to our disclaimer here for more information.
CHARLEVILLE THINGS TO DO MAP
Before we get started on all the things to see in Charleville, to help you plan your itinerary, check out the map below. This map shows the location of all the Charleville attractions covered in this guide.
BEST THINGS TO DO IN CHARLEVILLE
Below we cover the top things to do in Charleville.
1 Charleville Cosmos Centre
Journeying through the universe with a visit to Charleville Cosmos Centre is definitely one of the more fascinating things to do in Charleville. The observatory provides various unique and interactive ways to learn about the Cosmos – from the far reaches of space to our own night sky.
If you're looking for a free, family-friendly activity, then definitely visit the Cosmos Shuttle. The shuttle is jam-packed with interactive installations to get your kids enthusiastic about space, from spinning the sphere to learning how the first man landed on the moon.
Watching an exciting documentary about the galaxy in the Outback Stargazing Theatre is also one of the best free things to do in Charleville.
If you have time to spare, don't miss the Big Sky Observatory! The roof opens to the night sky, and an expert guide will give you an up close view of the stars and planets with their telescopes. If you can only visit during the daytime, you can get a close-up look at the sun through their solar telescope!
You can watch a documentary in the Astro Dome Planetarium if you don't clear skies during your visit. With the huge domed roof and reclining seats, you'll feel like you're transported through space without even leaving the auditorium!
Finally, if you're interested in how cultures around the world interpret the beautiful night sky, the Universal Dreaming Experience is highly recommended. As you sit around a crackling fire pit, you'll look up towards the universe as your guide points out the constellations, stars, and planets which have continued to fascinate our species since the dawn of time.
Location: Milky Way, Charleville
Opening: April to October, daily 10 am to 6 pm | November to March, Monday to Friday, 9 am to 5 pm | Tour and show operating times vary, so check the website
Prices:
Big Sky Observatory: Adults $35 | Kids $25 | Family $95
Sun Viewing – Our Star: Adults $22.50 | Kids $16.50 | Family $61.50
Beyond the Sun – Astro Dome Show: Adults $10 | Kids $6 | Family $26
Birth of Planet Earth – Astro Dome Show: Adults $10 | Kids $6 | Family $26
Astronomy by Day: Free
2 WWII Secret Tag Along Tour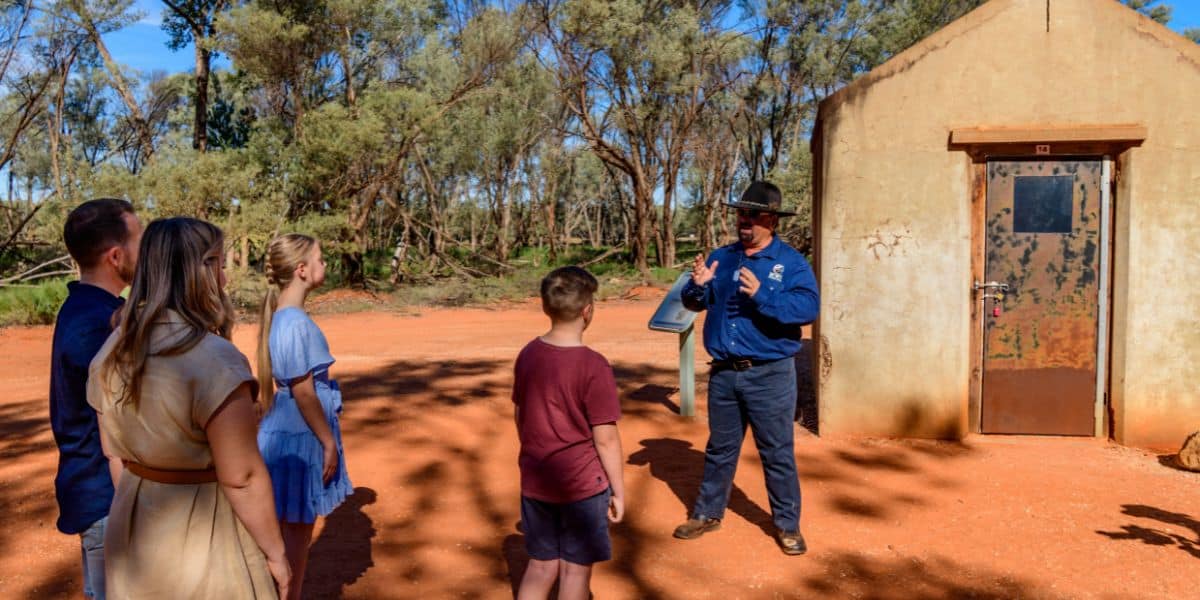 Image credit thanks to Tourism and Events Queensland
Did you know that for four years during World War Two, the Charville Airport was used as a top-secret base by the USAAF?
Somehow they managed to keep the base completely secret, even though it spanned 25 square kilometres and housed up to 3500 US Servicemen within 101 buildings!
Obviously, things have changed a lot since then, and the base isn't so hidden anymore. Nowadays,s you can join a 90-minute guided tour to explore a range of locations that were once integral to the USAFF.
The tour is rather unique, as it's actually a car convey. You'll follow the guide in your own vehicle as you drive about 4km around the base. Stops include the dance hall, shower block, and the facility which held the Norden bombsight.
The tour is fascinating for adults, and most older kids will appreciate exploring the once-secret location. If you're interested in history, particularly WWII, the tour is one of the best things to do at Charleville.
Location: 1 Qantas Drive, Charleville
Opening: Tours are held daily from April – October, then Monday, Wednesday and Friday from October – April
Price for Tag Along Tour: Adults $20 | Kids $10
3 WII Secret Base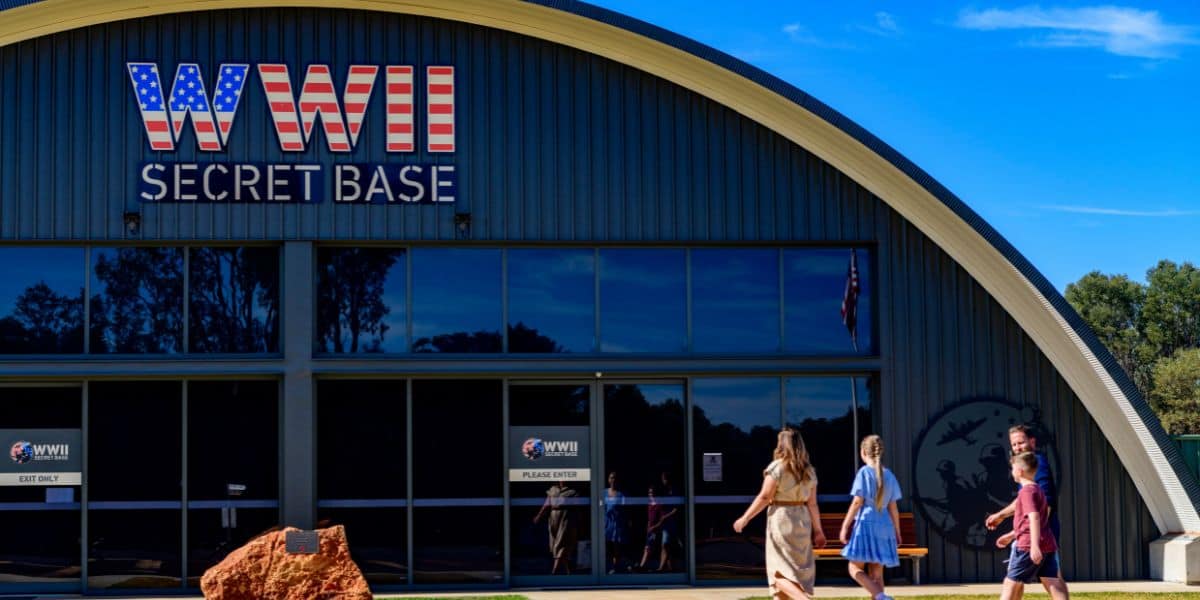 Image credit thanks to Tourism and Events Queensland
As well as the tag along tour – for those interested in WII – it's well worth stopping into the WII Secret Base.
At this interactive and educational centre – you'll learn all about a range of WWII topics, such as Ocean voyages, Top Secret information, classified missions and wartime romances. You can even have a go at commanding your own bombing mission from inside a simulation B-17 Bomber.
If you've got kids with you – they'll most likely find this more interesting than the tag along tour, as there is plenty for them to get their hands on.
Location: 1 Qantas Drive, Charleville
Opening: From April to October, weekdays 9 am to 4.30 pm | Weekends from 9 am to 3 pm | From November to March, weekdays 9 am to 4.30 pm only
Cost to enter the Secret Base: Adults $8 | Kids $5
4 Corones Hotel Histories and Stories Experience
Step back in time to the 1920s and learn about the fascinating and surprising history of the Corones Hotel.
Harry Corone was a businessman who emigrated from Greece to Australia. Despite arriving with little money, he built the extraordinarily successful Corones Hotel. Corone's inspiring rags-to-riches story is a testament to why we should all take chances – who knows what could happen?
Not only is it enjoyable to explore the beautiful old hotel during your tour, but your local guide will also bring it to life with their historical tales and unique insights. You'll also see some exciting memorabilia and artefacts which once belonged to the Corones family.
The hotel tour is one of the best Charleville tourist attractions for anyone who enjoys human stories. Combining your tour with a meal or drink at the bar is recommended to absorb the experience fully.
Location: 33 Wills St Charleville
Opening: April to October, tours run daily at 2 pm | November to March, tours run Monday, Wednesday, Friday, Saturday and Sunday at 2 pm
Cost: Adults $28
5 Charleville Historic House and Museum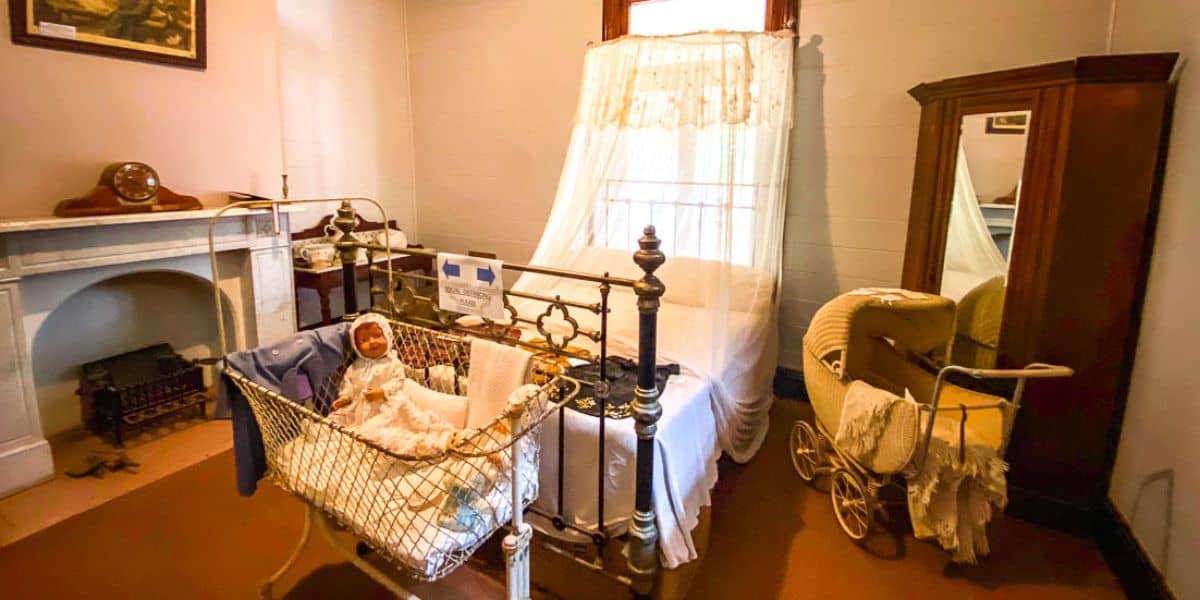 This historic building was initially built to function as the rural town's first bank in 1877 but was later used as a boarding house. The Charleville and District Historical Society bought the building in the 1970s, and they transformed it into a museum that still stands today.
Some significant collections are on display, from historical artifacts and documents to photographs of Charleville that date back to the 1800s. In addition, you'll spot many fascinating items belonging to early pioneer families, including clothing, toys, kitchenware, tools, and much more.
Part of what makes the museum so special is that many of the bank's initial features have been preserved. Stand-out features include the original marble fireplace and vault, charming ceramic doorknobs, cedar doorways, and gorgeous high ceilings.
Make sure you leave enough time to check out the museum grounds. Some intriguing historic machinery is on display, from a lifesize Cobb & Co Coach replica to a 1929 Rail Ambulance.
Location: 87 Alfred Street, Charleville
Opening: From 8 am to 3 pm Monday, Wednesday, Thursday, Friday, Saturday | 9 am to 3 pm Tuesday | 10 am to 2 pm Sunday
Cost: Adults $7 | Kids 50c
6 Charleville Bilby Experience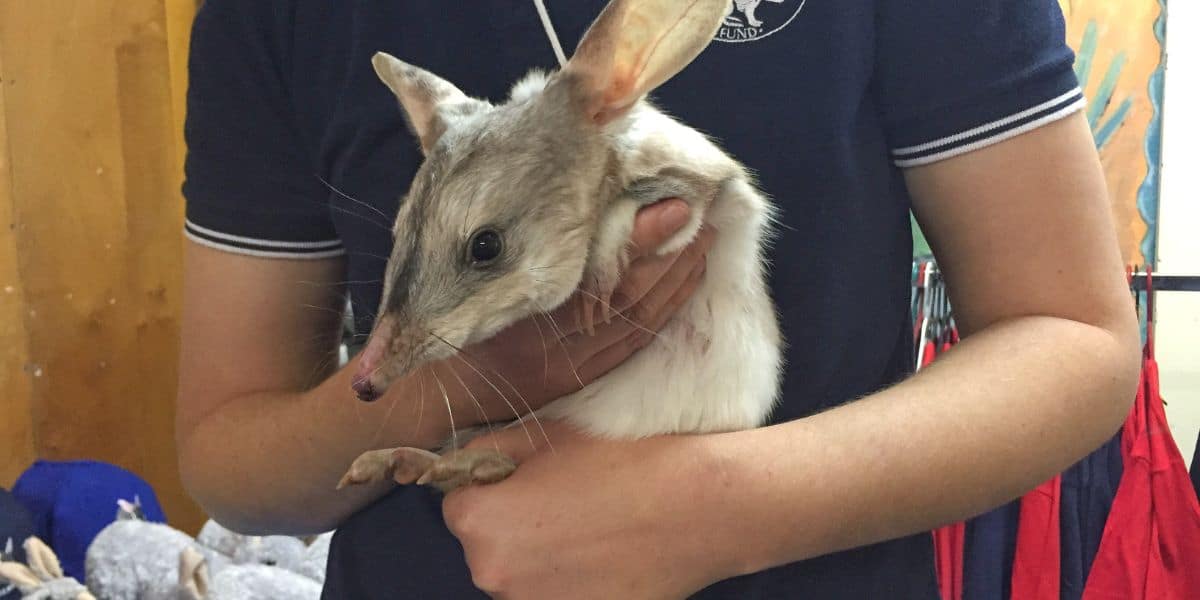 Image credit thanks to Matthew Taylor and Tourism and Events Queensland
For animal lovers, the Charleville Bilby Experience is one of the must-see things to do around Charleville.
If you're not quite sure what a bilby is – they are small marsupials native to Australia. They look similar to rabbits, with their long ears, nocturnal habits, and preference for burrowing. However, unlike bunnies, our beloved bilbies have a pouch – much like kangaroos! But also, unlike rabbits, bilbies are, unfortunately, one of Australia's most endangered species.
The centre focuses on research and conservation while offering interactive experiences, such as a tour of the nocturnal house and informative talks from the keepers.
It's a great way to learn about the importance of protecting the Australian environment and see all the cute bilbies that live here.
Location: Historic Railway Centre, King Street, Charleville
Opening: April to October Weekday shows at 9 am and 3 pm | Saturday shows at 11 am and 1 pm | November to March, show times vary.
Cost: Adults $24 | Kids $16 | Family (2A+2C) $60
7 Royal Flying Doctor Service Visitor Centre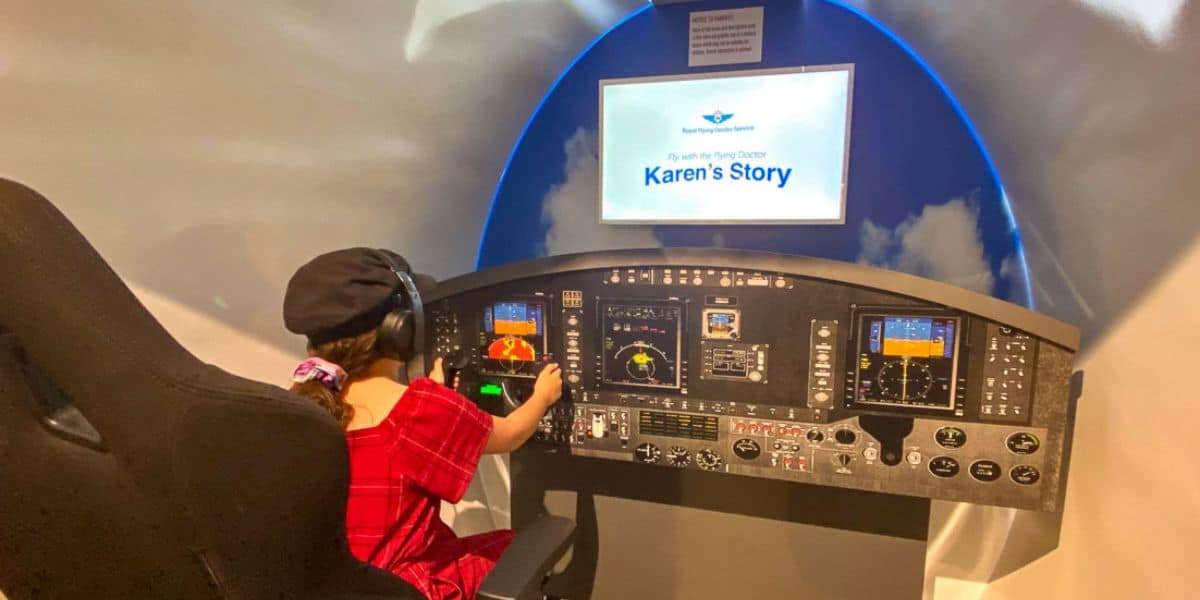 The Royal Flying Doctor Service (RFDS) Visitor Centre is a small but fun museum worth visiting during your stay in Charleville. The centre gives a great insight into the RFDS, a fantastic outback service that provides medical treatments and assistance to various outback communities to this day.
The exhibits have fun, interactive features, such as a short documentary about the history of the RFDS and some hands-on installations for kids. These include looking inside a medical chest, piloting a plane, or listening to a doctor's telehealth conversation.
If you're looking for family-friendly Charleville attractions and activities, then we highly recommend checking out The Royal Flying Doctor Service Charleville Visitor Centre.
Location: John Flynn Way, Charleville
Opening: Weekdays from 8.30 am to 4.30 pm | Weekends from 10 am to 4.30 pm
Cost: Free, but donations welcome
8 School of Distance Education Tour
If you're visiting Charleville with kids or are interested in learning and education, don't miss the School of Education tour. You'll see a remote school and discover how children who grow up in the outback learn using the School of Distance Education.
Learning how the school operates is fascinating, but sitting in on a lesson with a 'live teacher' educating the students while on air is probably the most interesting part.
If you've ever wondered what it's like for children who live remotely to participate in school, this is your chance.
Location: End of Parry Street, Charleville
Opening: Tours run weekdays at 9.30 am during Queensland term time (except when special school activities are taking place)
Cost: Adults $5 | Kids Free
9 Graham Andrew Parklands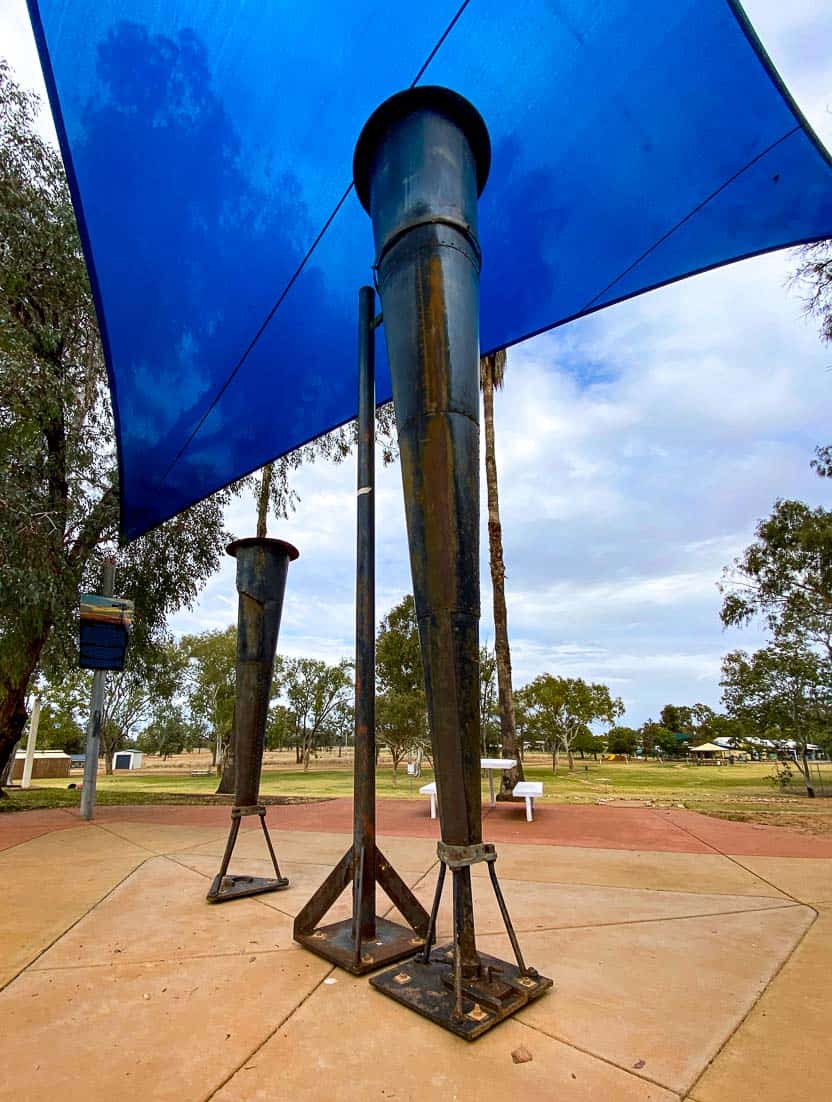 Take a moment to relax or stroll within Graham Andrew Parklands. The parklands include some informative walks and displays, so there's much to see while exploring.
Definitely check out the Vortex Guns Display. No, this isn't another WWII display! Inventors designed these guns as experiments during the great drought of 1902. They tried to use the guns to fire into the clouds and make it rain. As you might have guessed, the experiment was unsuccessful. But it's worth reading the display board to learn about their failed attempt to change the weather!
After seeing the Vortex Guns, take the short Outback Native Walk around the parklands. The pathway passes 18 species of native trees, and information boards will help you identify them. Then, continue the walk around the lake to spot the local birds.
The parklands also have a children's playground, BBQ facilities, bathroom facilities, and a 9-tee Disc Golf Course. If you fancy playing a round of Disc Golf, you can pick up discs from the visitor centre.
Location: Sturt Street, Charleville
Opening: Always open
Cost: Free
10 Charleville Water Tower Mural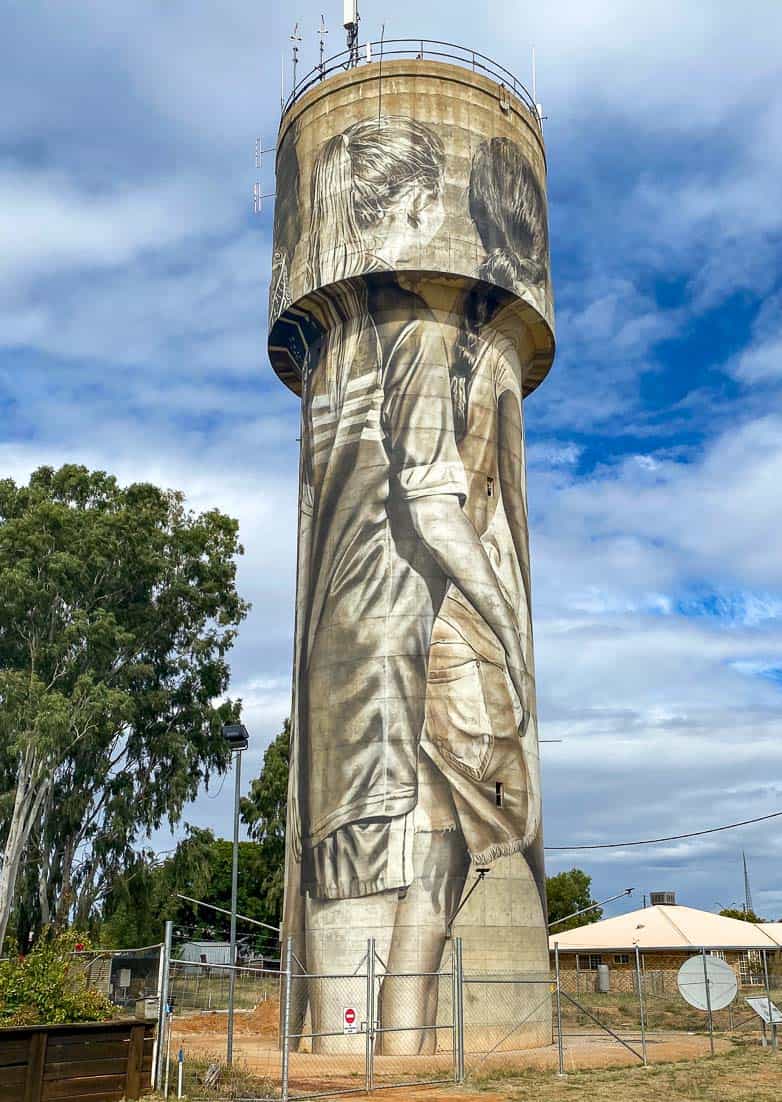 It's delightful to spot the colourful mural painted upon the cylindrical Charville Water Tower. The tower is 30 metres tall and features four local children playing sports.
The mural is one of Charleville's newest tourist attractions and was painted by Guido van Helten in 2019.
Location: Parry Street, Charleville
Opening: Always open
Cost: Free
11 Charleville Heritage Audio Trail Walk
Following the Charleville Heritage Trail Walk is a great way to discover the historical attractions around Charleville. Pick up a self-guided trail map from the Charleville Visitor Information Centre before you begin and learn about the story of early Charleville as you stroll around the town. If you still have a CD player in your car, audio CDs with narration by locals are also available.
The commentary will help you spot a variety of architectural styles that date back to 1988, with many of the buildings retaining the character of an early Charleville.
Location: CD available from Charleville Visitor Information Centre
Cost: $5
12 Warrego River Walk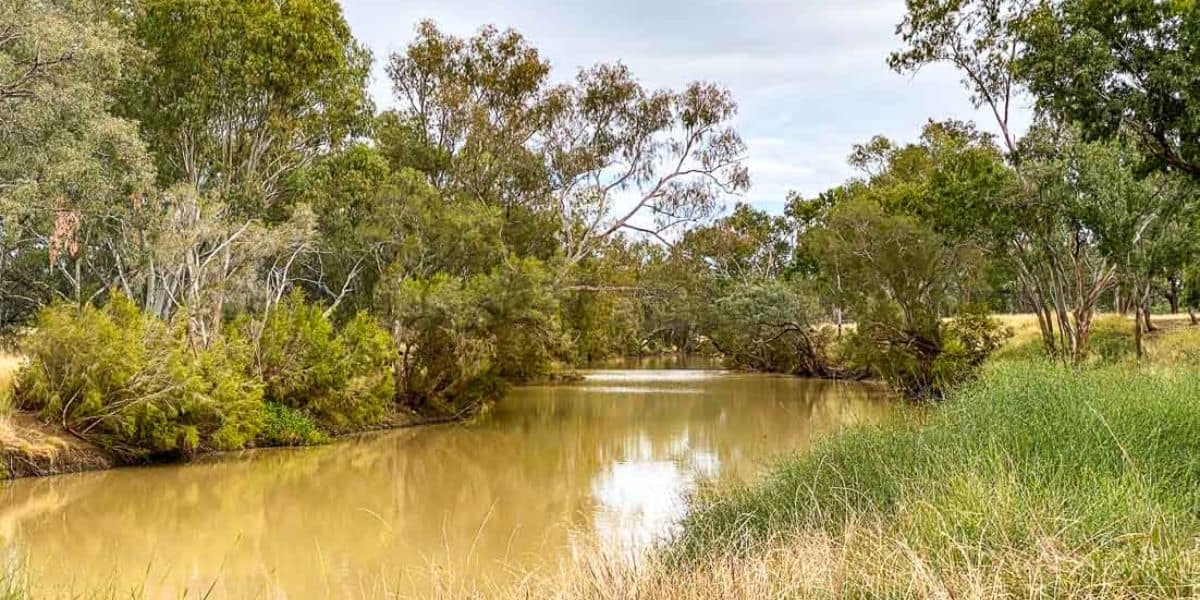 Warrego River Walk is a gentle 1.4km (one-way) trail that meanders beside the Warrego River. There are a few signs along the path with information about Mundagudda and the Rainbow Serpent and an interesting contrast of old and new bridges over the river.
There's a pleasant viewing platform about halfway, from where you can enjoy the native fauna and fauna or a relaxing sunset.
The walk is wheelchair-friendly and dogs are welcome on a leash so that you can bring the whole family. There are also picnic tables if you want to stop for lunch.
Location: Take the Mitchell Highway across the river towards Augathella and Longreach – park on the left-hand side of the road and take the path from there.
Opening: Always open
Cost: Free
13 Charleville Weather Station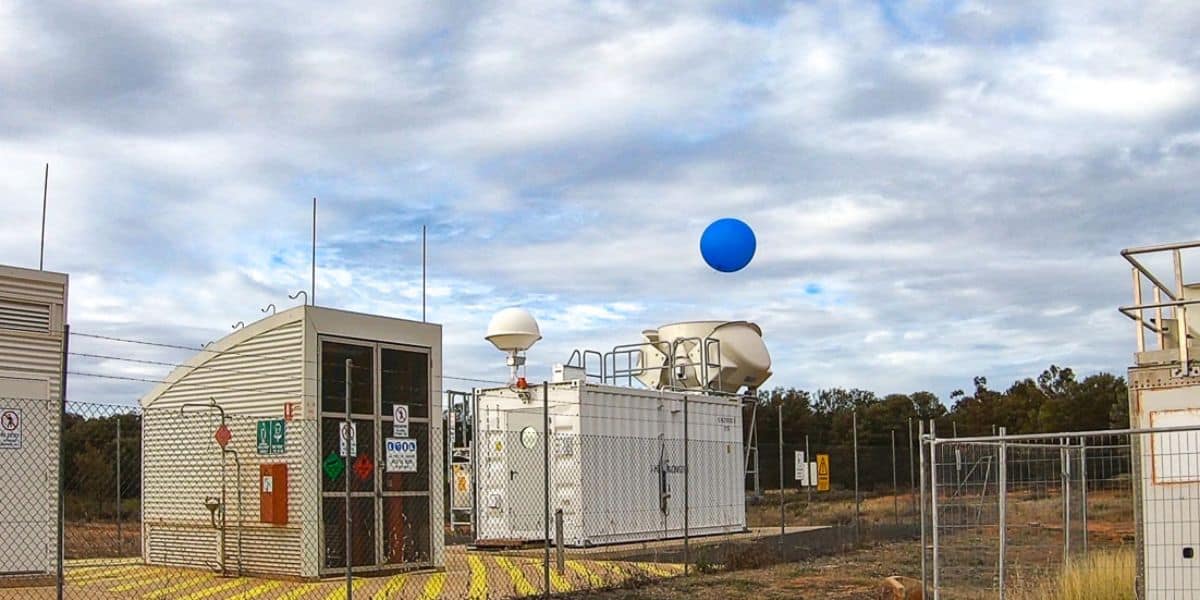 A weather balloon is released from Charleville Weather Station every morning at 9.15 am. Using modern technology, the balloon collects meteorological data, including wind direction and temperature in the local area, which is used in the local weather forecast.
The balloon is released automatically, and there isn't any additional tourist information, but it's worth stopping by if you're in the area.
Location: Qantas Drive, Charleville
Opening: Balloon released daily at 9.15 am
Cost: Free
14 Angellala Bridge Explosion Site
On 5th September 2014, the Angellala Bridge Explosion became the biggest explosion in Australian transport history. The blast radius so so big that it was felt over 30km away, leaving locals thinking it was an earthquake.
The explosion occurred after a truck carrying 53 tonnes of ammonium nitrate caught fire and crashed at Angellala Creek. The road has been rebuilt, but many signs of the explosion are still apparent. The council set up display boards to tell the story of the tragic event.
Location: 26 km south of Charleville on the Mitchell Highway
Opening: Always open
Cost: Free
15 Outback Date Farms
Fancy visiting a local, family-run date farm during your time in Charleville? The Outback Date Farms tour has become a surprise hit in Charleville, garnering top reviews from tourists who love the genuine and fun family-run tours.
There are currently 450 palms growing dates on Outback Date Farms, and the inspirational farmer Mark Hampel uses innovative irrigation systems to make his farm as environmentally friendly as possible.
From April to October, you can take a tour around Mark's fascinating farm. You'll learn about how dates are grown and harvested – along with the history of dates – but the best part is Mark's humorous commentary! You'll even try samples, including his wife's popular home-baked date loaf morning tea. If you're a sweet tooth, the taste test might be your favourite part!
If you'd like to take some home with you, dates have several health benefits and are a great sugar substitute for smoothies, sauces and baking.
The Outback Date Farms tour is a fantastic thing to do in Charleville, and you'll get to meet some entertaining and very welcoming locals.
Location: Date Palm Road, Charleville
Opening Hours: April to September Monday, Wednesday, Friday and Saturday 9 am (additional tours by appointment) | October to March: By appointment onlyCost: Adults $24 | Kids $8 | Family (2A+2C) $56
CHARLVILLE DAY TRIPS
For those basing themselves in Charleville for a while, below are a few places you might like to consider for a day trip.
Tambo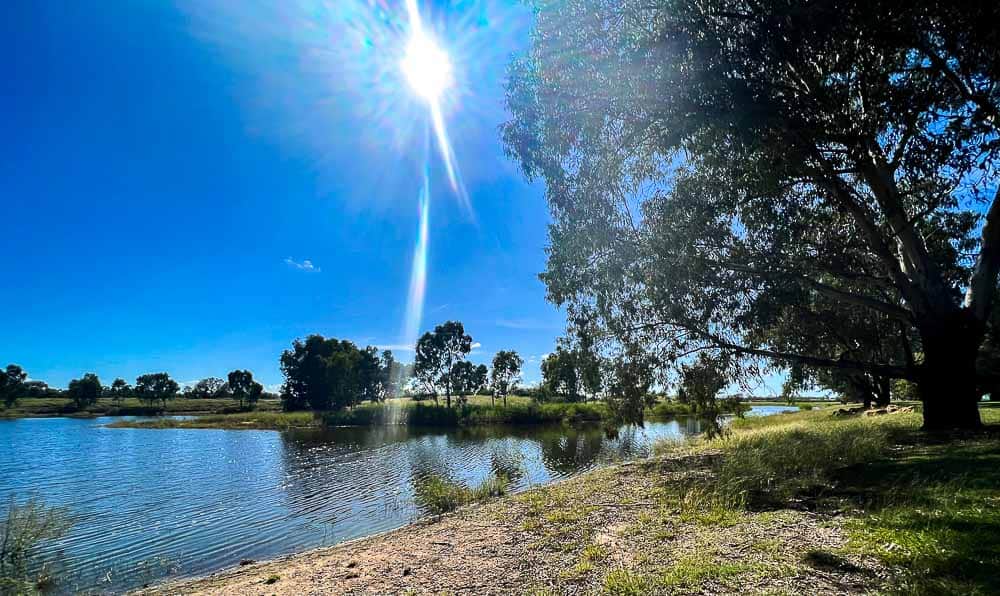 With a population of just 400, the rural town of Tambo is the oldest town in Australia's Central West. With a slow pace and laid-back atmosphere, it's a fascinating town to explore on a self-guided walk, stopping by the heritage buildings as you wander around the town.
Historical buildings in Tampo include the Post and Telegraph buildings – this is a great place to start your day trip, as you can learn about the town's history while the kids try their hand at Morse code.
Next, take a relaxing stroll down the Barcoo River or watch the native birdlife at Tambo Dam. Finally, we highly recommend a stop at EE Parr Park. It's an excellent place for a picnic, with a picnic table and a children's playground, and it's just across from Grassland Art Gallery. This contemporary gallery has a beautiful variety of local and regional art on display and features a diverse art forms and media.
Tambo is also known as the Outback Teddy Bear Capital! So if you're travelling with kids, it goes without saying that a visit to Tambo Teddies is a must. You'll see how these lovingly hand-crafted teddies come to life at the workshop. Each bear is made with its own unique style and personality, so everyone will find a bear to love at Tambo Teddies.
Any big kids in the group will love a four-wheel adventure along the Wilderness Way, a 320km round trip featuring vast gorges and incredible cliffs. If you've got an extra day to spare, it's a must-see near Charleville for outdoor lovers.
Cunnamulla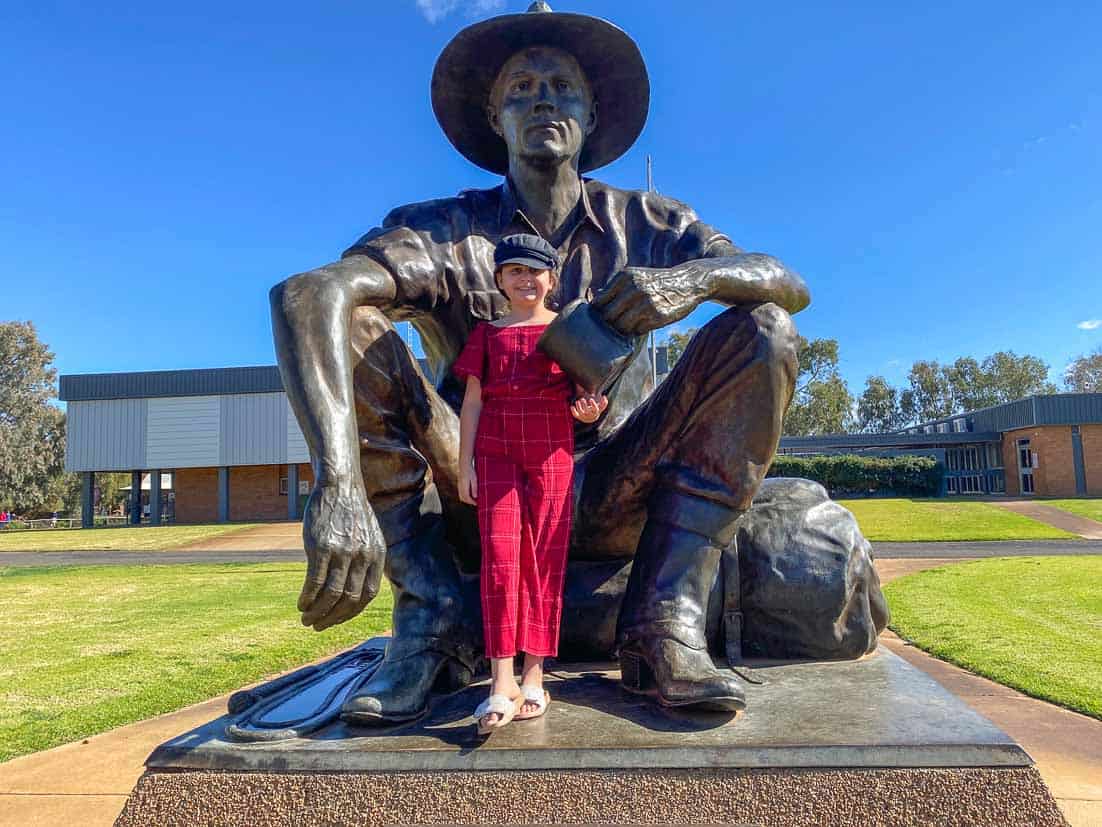 Further along the Warrego River, you'll come across the authentic outback town of Cunnamalla. Known for its passionate local tours and genuine outback adventures, it's a worthwhile visit if you haven't yet discovered this side of Australia.
Cunnamunlla is the last-remaining southwest township from the original coach route from Bourke, which dates back to 1879. And visitors today can still find plenty of hands-on experiences to get a taste of outback station life, from visiting working properties to seeing sheep shearing, cattle mustering, or going on a water run.
There are plenty of fun activities here, too, with kayaking, fishing and swimming all a popular way to experience the river. Look out for native wildlife while you explore, from the Cooper Creek turtle to the vast array of native birds.
Another unique aspect of Cunnamulls is the huge and colourful red sandhills! Even just seeing the photogenic hills is a treat, but if you're looking for an adrenaline rush, you can sand-board down them too.
Wyandra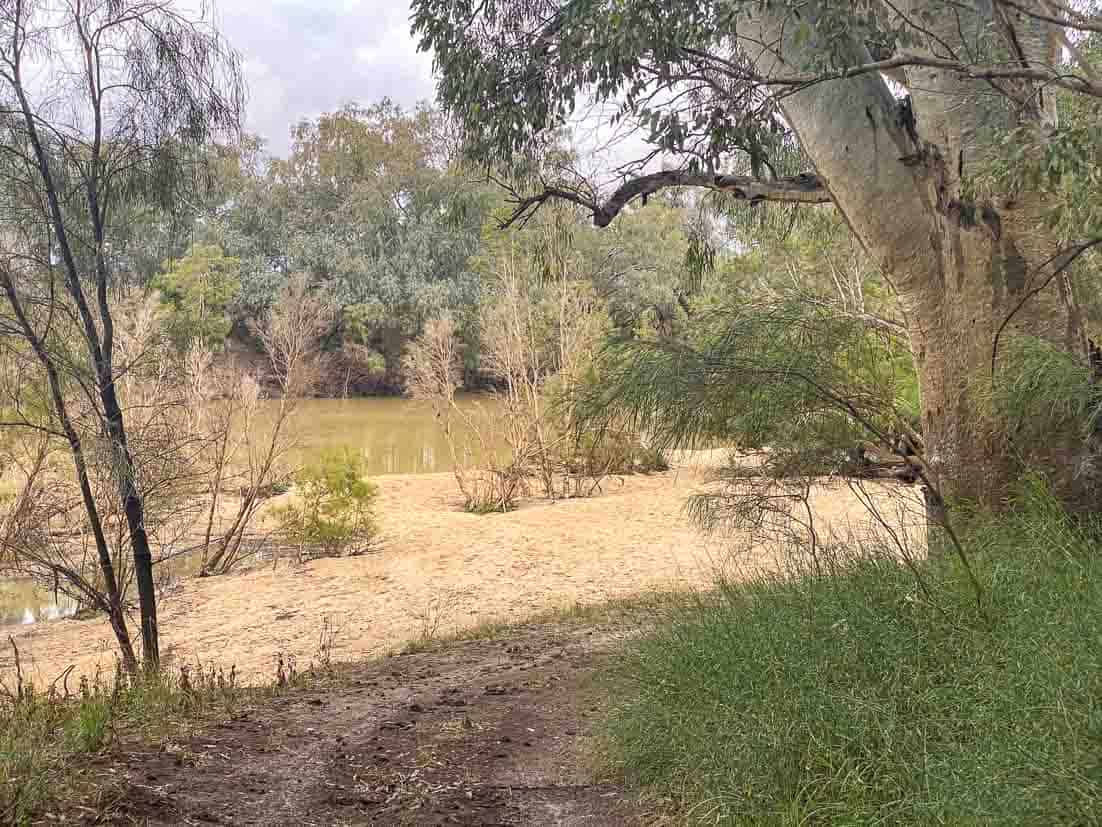 The tiny township of Wyandra has only 116 permanent residents, but it's a great stop for tourists passing through the area. There are some delightful historic buildings in this original railway settlement, which was once a significant stop for steam engines heading to Charleville. Follow the Heritage Trail to see some early outback architecture and the original powerhouse, which is now a local museum.
If you're missing the coastline, you'll be delighted to know that Wyandra has its own beach! The sandy shore of the Warrego River is a beautiful spot for swimming and picnics.
Finish your day trip to Wyandra with a drink at the Gladstone Hotel, a bite to eat at the Post Office Cafe, or watching a magical movie under the stars at the outdoor cinema.
BEST HOTELS IN CHARLVILLE
Looking for somewhere to stay in Charleville? We recommend booking through Booking.com as they offer a wide range of room types, most with free cancellation, which is ideal for last-minute changes.
However, if you want our recommendation for a hotel, we've listed our top pick for a family hotel, mid-range and budget hotel below.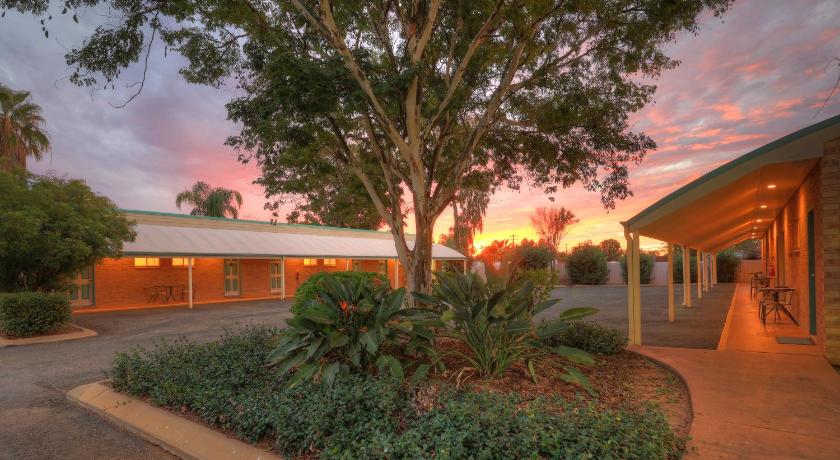 Mulga Country Motor Inn is an excellent family-friendly accommodation right in the heart of Charleville. It's conveniently located to many of the best places to eat in Charleville and is just around the corner from the Charleville Cosmos Centre and Royal Flying Doctor Service – two of the best things to do with kids in Charleville.
The hotel has modern family rooms sleeping up to four people, each with air-conditioning, a TV, a microwave, a fridge, a toaster, desks, and private bathrooms. Guests can also enjoy the free WiFi or relax on their outdoor patio.
Additionally, the whole family can be kept busy with the onsite facilities, such as an outdoor saltwater pool with a shallow end, a garden area, and a tour desk for booking excursions. The restaurant is brilliant for families, with a wine menu for parents and kids meals for the young ones.
With its prime location near many of the best things to do in Charleville, modern facilities, and kid-friendly atmosphere, the Mulga Country Motor Inn is the perfect choice for families visiting Charleville.
Click here for more information or to book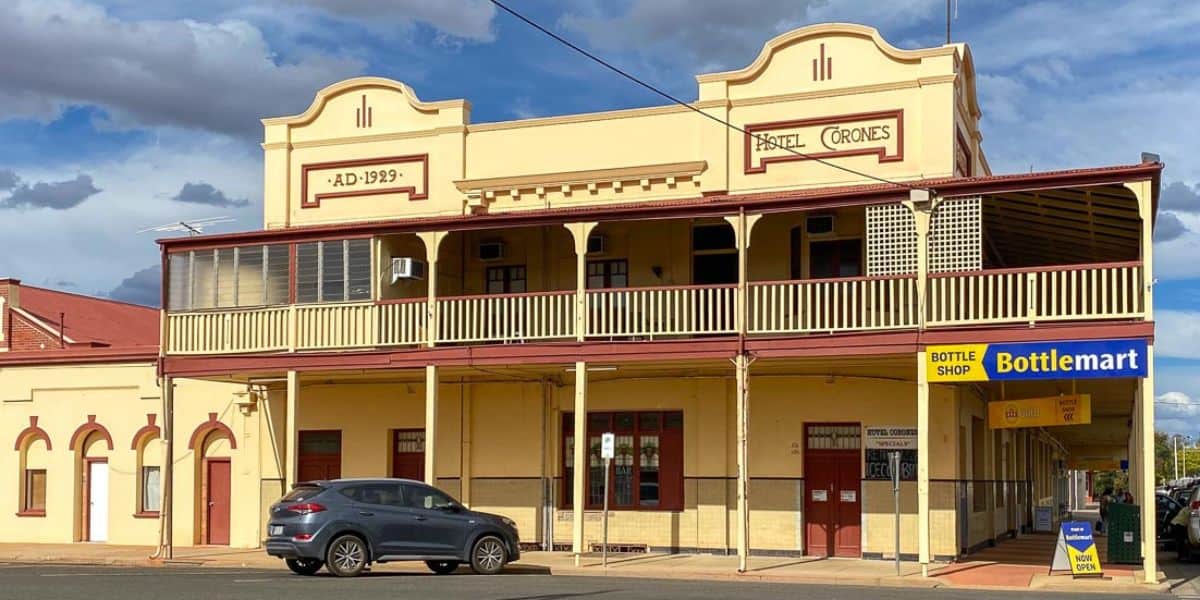 The historic Hotel Corones is undoubtedly one of the most charming places to stay in Charleville. The 3* accommodation is centrally located and close to the town's best attractions – it's around the corner from Charleville Silo Art and the visitor centre, and just a 5-minute drive to the Charville Cosmos Centre – but Hotel Corones is also a tourist attraction in itself! So if you want to dive deep into the history and culture of Charleville, it's the perfect place to stay.
Single, double, twin and triple rooms are available. Budget motel rooms are newly refurbished and equipped with a TV, wardrobe, free Wi-Fi, air-conditioning and a private bathroom. Deluxe rooms have a small table, microwave, fridge, toaster and kettle.
Guests at Hotel Corones can enjoy various onsite facilities, including a deck with an outdoor bathtub and furniture and the Bar, Bistro and Bottle shop, which serves everything from wine to kids' meals.
It's the hotel's history that's the main selling point. With high ceilings and wide verandas, the hotel will spoil you with old-world charm and local hospitality. The heritage building still has original features from the 1920s, including stained glass windows and timber. You can also book a history tour with a local guide to learn fascinating stories about how the hotel became a booming success in the 1930s.
Overall, Hotel Corones is the perfect choice for guests who want to head back in time to the history of Charleville while still having access to modern facilities. Its heritage features, friendly staff, and lovely onsite bar make it a wonderful hotel to stay at while exploring Charleville.
Click here for more information or to book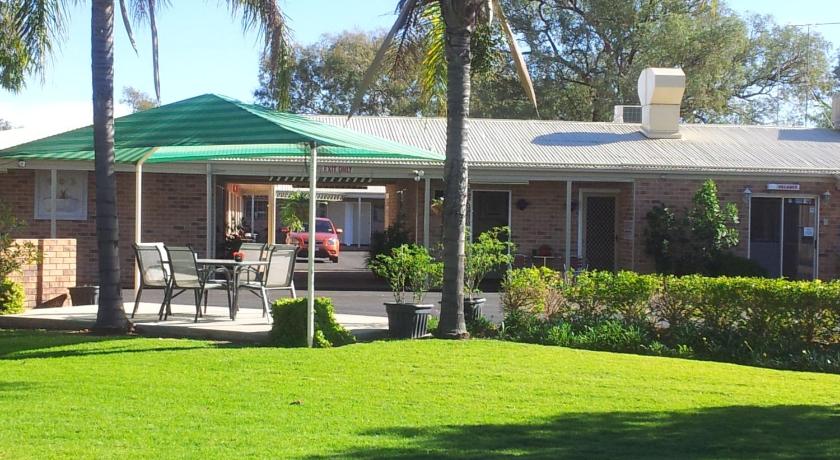 Charleville Waltzing Matilda Motor Inn is a modern and comfortable accommodation conveniently located in the town centre. The Motor Inn is across the street from the Charleville Historic House and Museum. It is a short drive from the town's other main attractions, including the Cosmos Centre and the WWII Secret Base.
Charleville Waltzing Matilda Motor Inn rooms are air-conditioned with modern amenities, including a TV, refrigerator, microwave, coffee-making facilities, and a private bathroom. The motor inn offers a range of room sizes, including double and family rooms for up to 5 people.
The Inn also offers a range of onsite facilities, including an outdoor pool, an outdoor area with picnic tables, and a tour desk. In addition, the onsite restaurant offers special diet menus and breakfast in the room on request.
If you're looking for a budget and convenient accommodation close to all the best things to do in Charleville, then Charleville Waltzing Matilda Motor Inn is a superb choice.
Click here for more information or to book
ENJOY CHARLVILLE!
Hopefully, this guide has given you lots of inspiration on things to do in Charleville.
If you're planning a trip to Charleville, I highly recommend you check out our Outback Queensland guide which provides links to everything you need to know to plan your trip.
I'd also recommend you join our free Queensland Travel Guide Facebook community, where you can ask all your questions and find even more great trip suggestions.
If you're heading to Charleville, you might also be interested in the following nearby destinations: